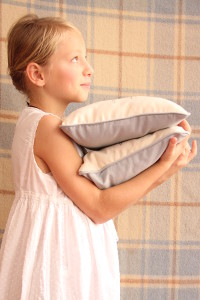 Voici ma participation à la très belle vente qui aura lieu ici le 24 novembre à 10h. Aider Domitille, c'est le choix formidable de deux blogueuses. Réaliser des cadeaux en Liberty, c'est le challenge de toutes les autres.
Je propose un tableau et deux coussins avec un de mes dessins. Cette petite tricoteuse porte une jupe en Liberty Curtis et Fairford.
Here is my contribution to a very good sale, that will be open here on November 24th at 10a.m. Helping Domitille is the wonderful idea of two blogger women. Making gifts with Liberty is the challenge for all others.
I offer a frame and two cushions with one of my drawings. This little knitting girl wears a skirt in Liberty Curtis and Fairford.
Edit : Oups ! Il y a bien deux blogueuses à l'origine du projet : Les trouvailles de Joséphine et Kankan&co.
Actually, there are two blogger women who initiated this project : Les trouvailles de Joséphine et Kankan&co.